I'm An Albatraoz by AronChupa (Vocals by Nora Ekberg) is a song that focuses on a mouse! A mouse! Why? Anyway, this song appears in Just Dance 2016 and Just Dance Now . Now for pictures. This song is also sung by Ballerina in Pilot of JD: Meant To Be
The badges on this wikia of the dancer.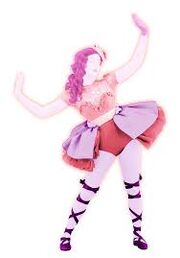 Ad blocker interference detected!
Wikia is a free-to-use site that makes money from advertising. We have a modified experience for viewers using ad blockers

Wikia is not accessible if you've made further modifications. Remove the custom ad blocker rule(s) and the page will load as expected.